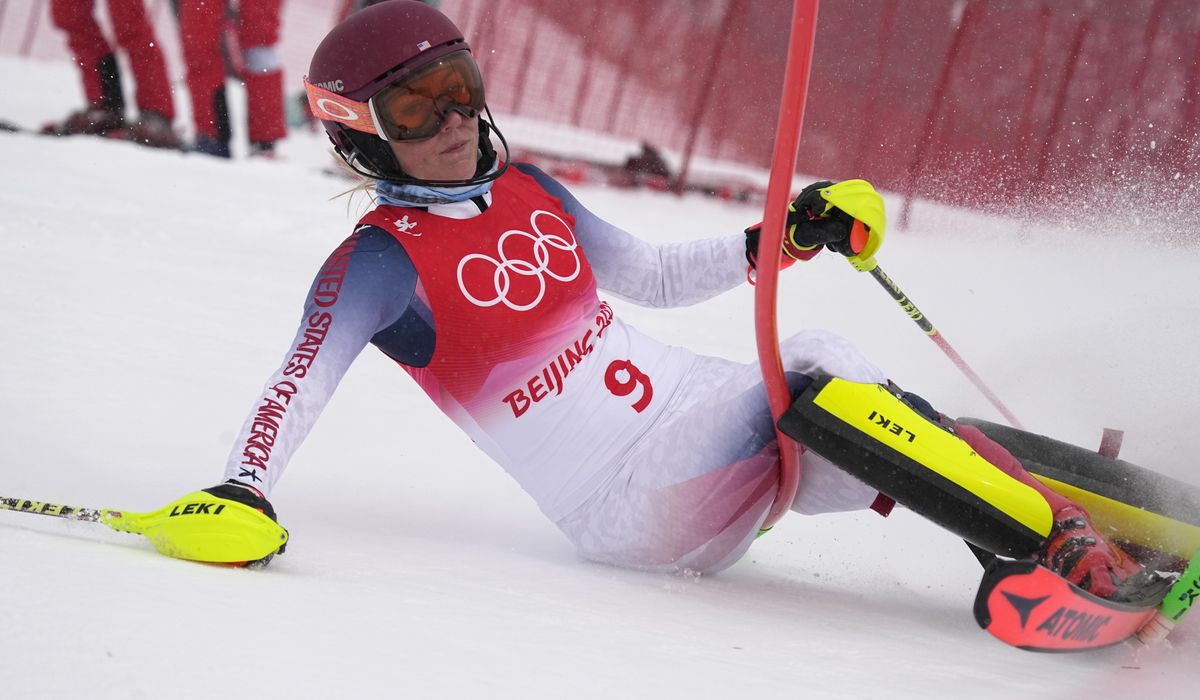 Saying the 2022 Winter Olympics have been difficult for Mikaela Shiffrin would be an understatement.
The American alpine skier didn't medal in any of the five races she competed in, including not finishing three of her races.
"I just feel like a joke," Shiffrin said Thursday after she fell at the 12th gate for a DNF in the combined event.
But she didn't hang her head for long, as she fired back at critics on social media Thursday morning.
"It's not always easy, but it's also not the end of the world to fail. Fail twice. Fail 5 times. At the Olympics," Shiffrin posted on Twitter and Instagram.
Accompanying her post were nasty insults Shiffrin implied she received online during the Games, including "choker," "narcissist," "got what you deserved" and "dumb b**** can't even do the one thing she is supposed to do right."
— Mikaela Shiffrin (@MikaelaShiffrin) February 17, 2022
Shiffrin entered the 2022 Winter Olympics as a favorite in the slalom events. She won gold in the slalom in 2014 at 18 years old and then won the giant slalom in 2018. But in Beijing she failed to finish either event and then placed ninth in the super-G, 18th in the downhill and registered another DNF in the combined event. She had been in fifth place after the downhill part of the combined. Her final race will be in the mixed team event on Friday.
"There's going to be a whole chaotic mess of crap that people are saying about how I just fantastically failed these last couple of weeks in the moments that actually counted," she told reporters Thursday, per the Associated Press. "It's really strange, but I'm not even afraid of that right now, and maybe it's because I don't have any emotional energy to give any more."