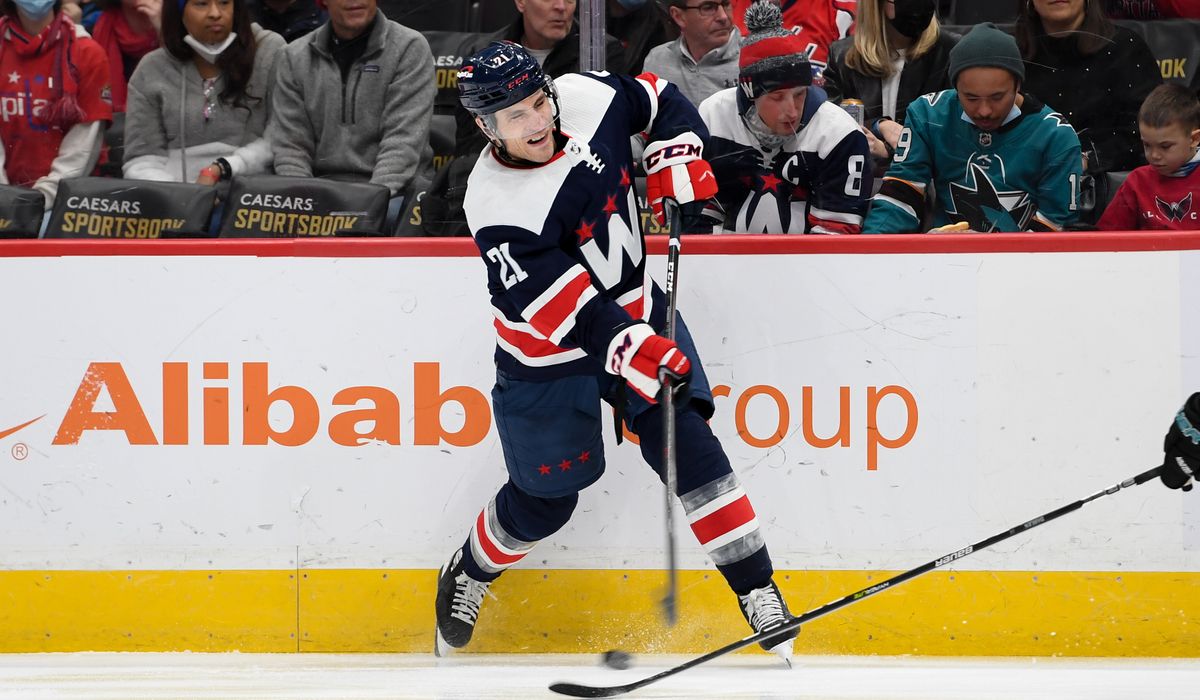 A few weeks ago, reports came out that then-free agent Evander Kane could soon be sitting on the Capitals' bench.
Edmonton signed the controversial forward instead, but Kane still ended up on the Capitals' bench on Wednesday.
Hard-hitting Capitals winger Garnet Hathaway hit Kane into the boards during the second period, flipping him into Washington's bench. The play then led to a small scuffle.
Garnet Hathaway puts Evander Kane into the bench. 👋 pic.twitter.com/JcbkL4P90X

— Sportsnet (@Sportsnet) February 3, 2022
In January, the Capitals were reportedly interested in signing Kane, who was accused of domestic violence in September. On Jan. 27, Kane signed with Edmonton to bolster its high-flying offense.
A hard hit isn't new for Hathaway, who is sixth in the NHL with 149 hits this season. He also delivered a bruising hit on Edmonton star Connor McDavid on Wednesday.
Le gros choc de Garnet Hathaway sur Connor McDavid qui n'a pas vraiment plu à Evander Kane ! #ALLCAPS #LetsGoOilers #Nhl #Nhlfr #nhltwitter pic.twitter.com/EsXEjZD65g

— The Free Agent (@TheFreeAgentFR) February 3, 2022
The Capitals lost the game 5-3 to enter the All-Star break at 25-13-9 and fourth in the Metropolitan Division.