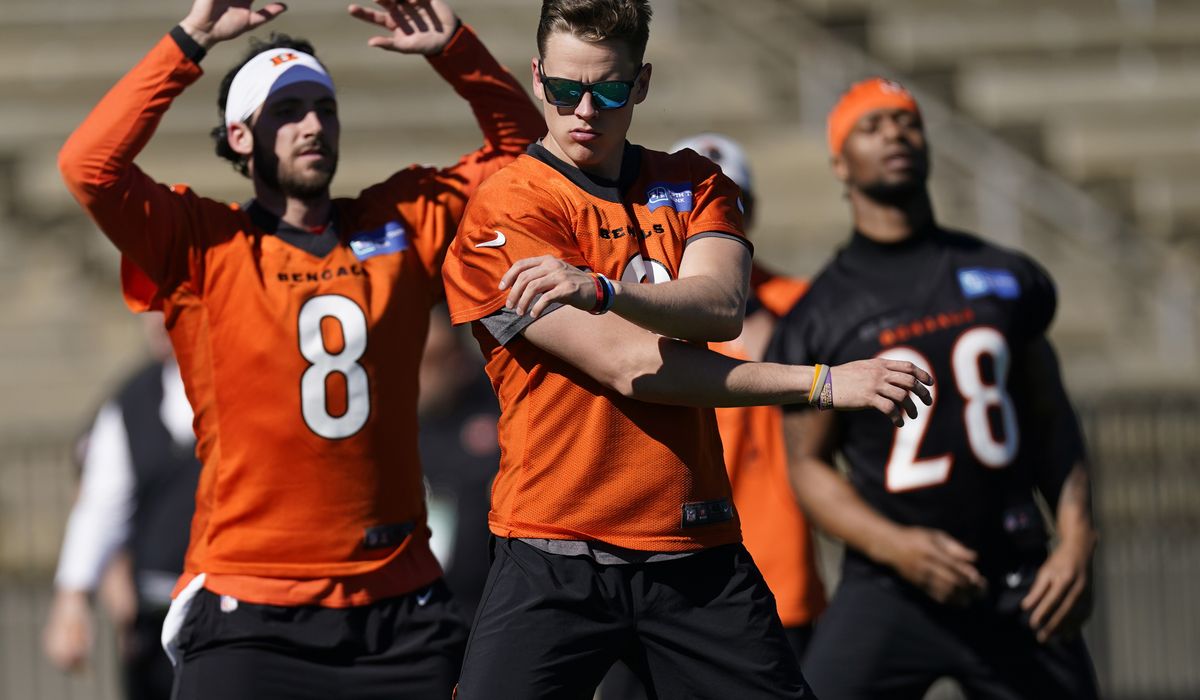 An Alexandria, Virginia-based charity will ship unused "Super Bowl Champions 2022" NFL apparel printed for the losing side of Sunday's game to homeless people and refugees overseas.
The philanthropic nonprofit Good360 said Friday it will ship thousands of "unsellable" branded hats, T-shirts, hoodies, sweatshirts, COVID-19 masks and scarves to struggling people in Africa, Asia, Eastern Europe and the Middle East.
The Los Angeles Rams and Cincinnati Bengals will face off in Sunday night's game.
"This program is such a great opportunity to make an important social impact by providing first quality, brand new goods to people who otherwise would not have access to products of this quality, which provides them with a sense of dignity," said Shari Rudolph, Good360's chief development officer.
Ms. Rudolph said the charity will receive a list of donated items from the NFL "about a week or so" after the game. It will then contact an overseas network of nonprofit partners to see which ones need each item of clothing.
"There's also a great story here on the sustainability front, as the program keeps these items out of landfills or from otherwise being discarded," Ms. Rudolph said.
The NFL did not respond to a request for comment.
Good360 said this year will be the eighth that it has shipped unusable merchandise from the losing Super Bowl team to homeless people and refugees overseas.
Last year, the charity shipped thousands of unused "Kansas City Chiefs — 2021 Super Bowl Champions" clothing items to struggling people in Africa and the Middle East after the Tom Brady-led Tampa Bay Buccaneers routed them 31-9 in Super Bowl LV.