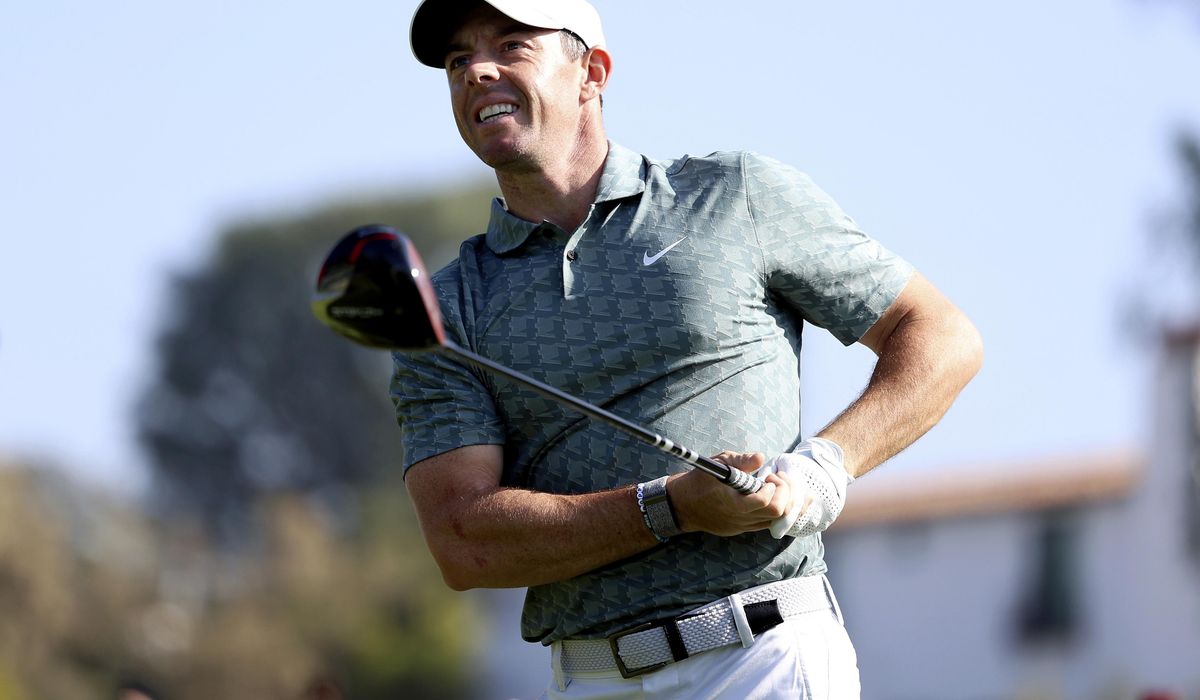 Rory McIlroy said he didn't want to "kick" Phil Mickelson when he was down.
He then proceeded to do just that.
When McIlroy was asked Sunday about Mickelson's comments regarding the Saudi Arabia-funded Super Golf League, he called the 51-year-old every mean non-curse word in the book.
"I don't want to kick someone while he's down obviously, but I thought they were naïve, selfish, egotistical, ignorant," McIlroy told reporters at the Genesis Invitational. "It was just very surprising and disappointing, sad. I'm sure he's sitting at home sort of rethinking his position and where he goes from here."
Rory McIlroy on Phil Mickelson's attempt to recruit PGA players for the new Saudi tour despite their horrendous human rights record: "Naive, selfish, egotistical, ignorant .. very surprising, disappointing, sad." pic.twitter.com/VfJsTeUvgq

— Ron Filipkowski (@RonFilipkowski) February 21, 2022
The harsh words from McIlroy were in response to Mickelson telling author Alan Shipnuck that he was willing to turn a blind eye to Saudi Arabia's human rights concerns if it meant "leverage" against the PGA Tour.
"They're scary motherf****** to get involved with," the six-time major champion told Shipnuck. "We know they killed [Washington Post reporter Jamal] Khashoggi and have a horrible record on human rights. They execute people over there for being gay. Knowing all of this, why would I even consider it? Because this is a once-in-a-lifetime opportunity to reshape how the PGA Tour operates.
"They've been able to get by with manipulative, coercive, strong-arm tactics because we, the players, had no recourse. As nice a guy as [PGA Tour commissioner Jay Monahan] comes across as, unless you have leverage, he won't do what's right. And the Saudi money has finally given us that leverage. I'm not sure I even want [the Saudi golf league] to succeed, but just the idea of it is allowing us to get things done with the [PGA] Tour."
McIlroy wasn't the only golfer to speak out against Mickelson for his comments.
"Seems like a bit of a pretty egotistical statement," Justin Thomas said. "It's like he's done a lot of great things for the PGA Tour. It's a big reason it is where it is. But him and others that are very adamant about that, if they're that passionate, go ahead [to the super league]. I don't think anybody's stopping them."