Martha Rosler
Martha Rosler is an American artist. She is a conceptual artist who works in photography and photo text, video, installation, sculpture, and performance, as well as writing about art and culture. Rosler's work is centered on everyday life and the public sphere, often with an eye to women's experience.
Jenny Saville
British painter Jenny Saville recently became the world's most expensive female artist after her painting titled Propelled sold for $12.4 million at a Sotheby's auction. Her visual treatment of bodies, nude and voluptuous, displays her impressive technical prowess, and her handling of form is comparable to sculptors.
Kara Walker
African American artist Kara Walker tackles themes of racism, problematic stereotypes and slavery. Her signature exaggerated cut-out silhouettes address the history of American slavery. The silhouettes become violent and dark witnesses of these times and convey a strong message. The artist's cut-out technique is effectively used to illustrate the idea of negating the Other.
Yayoi Kusama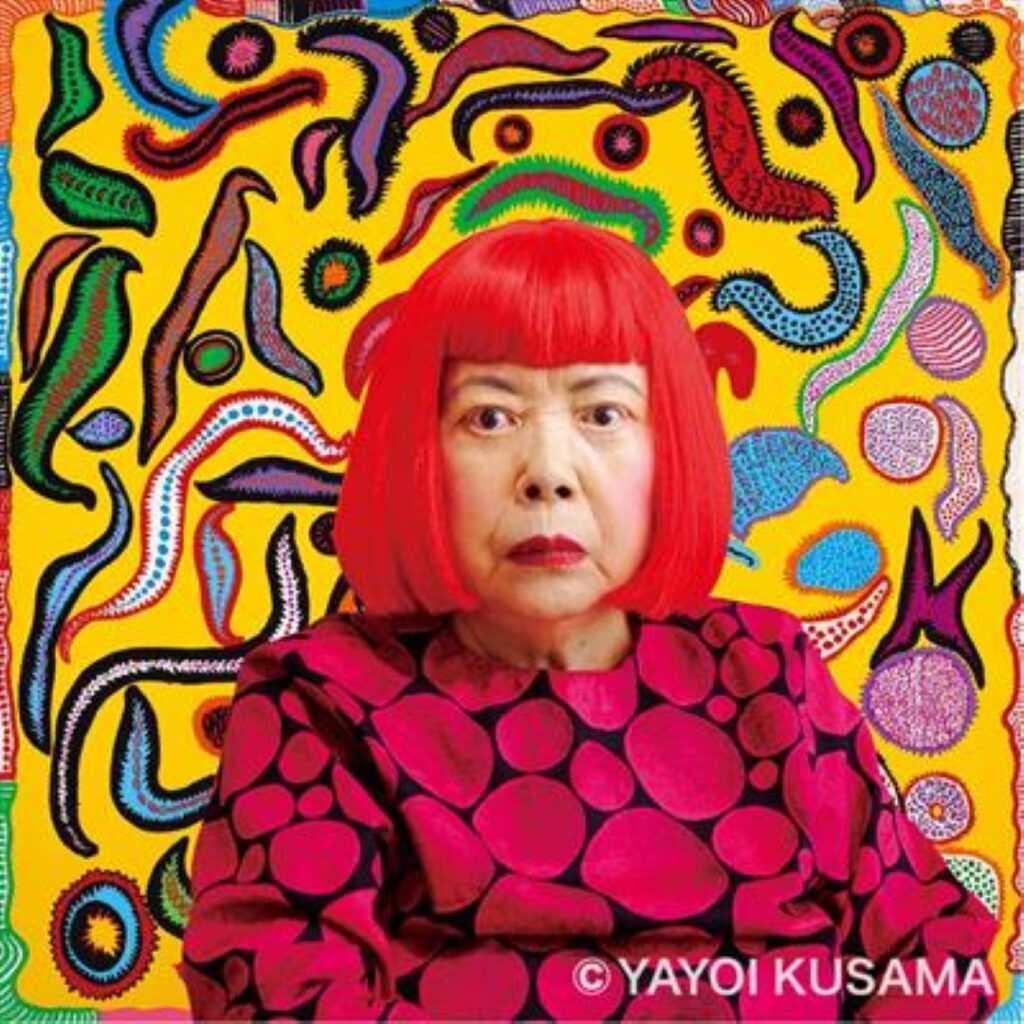 The famous Japanese artist needs no introduction. Yayoi Kusama has taken the art market by storm with her signature dots. Her art is all the more fascinating as it is the product of a rare mental condition the artist has experienced since her childhood, in which she experiences hallucinatory visions. For Kusama, art is a form of important catharsis.
Nina Chanel AbneyB.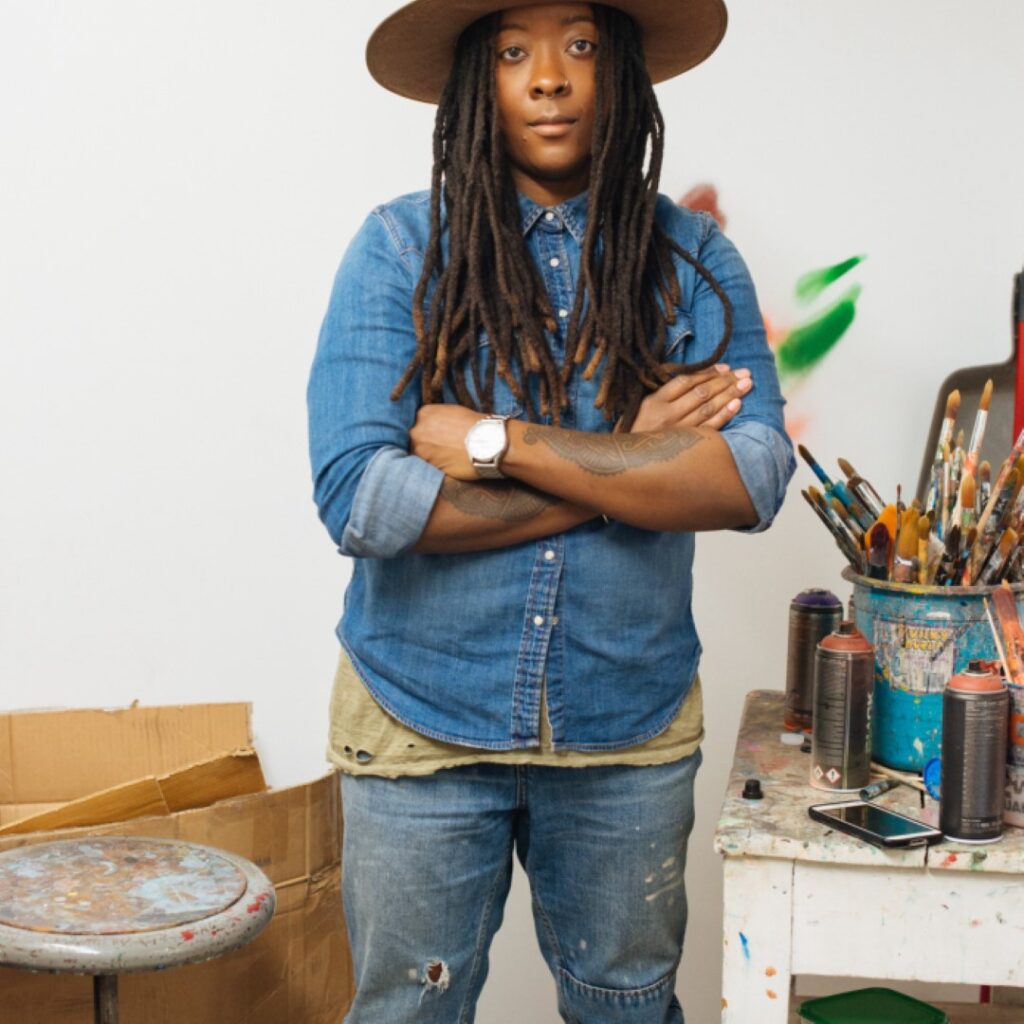 1982, Chicago, Illinois. Lives and works in New York, New York
At first glance, Abney's graphic colorful style might recall modernist painter Stuart Davis, but her subject matter is distinctively contemporary. Abney's narrative paintings and collages—filled with a pulsating mix of color, text, and figures—swiftly tackle topics related to race, gender, and politics. Dreams, personal experience, and conversations inspire her works; police brutality has figured prominently in recent paintings, leading many to associate the works with the Black Lives Matter movement. The artist has gained steady momentum ever since a fierce MFA thesis show at Parsons in 2007 that caught the attention of her gallery, Kravets Wehby, and the Rubell Collection, which led to her inclusion in the important traveling exhibition "30 Americans." Her works were recently shown at the Whitney, and this can be seen as part of the artist-run super PAC "For Freedoms" at Jack Shainman and in Jeffrey Deitch and Joseph Sitt's outdoor street art exhibition Coney Art Walls.
OLY. B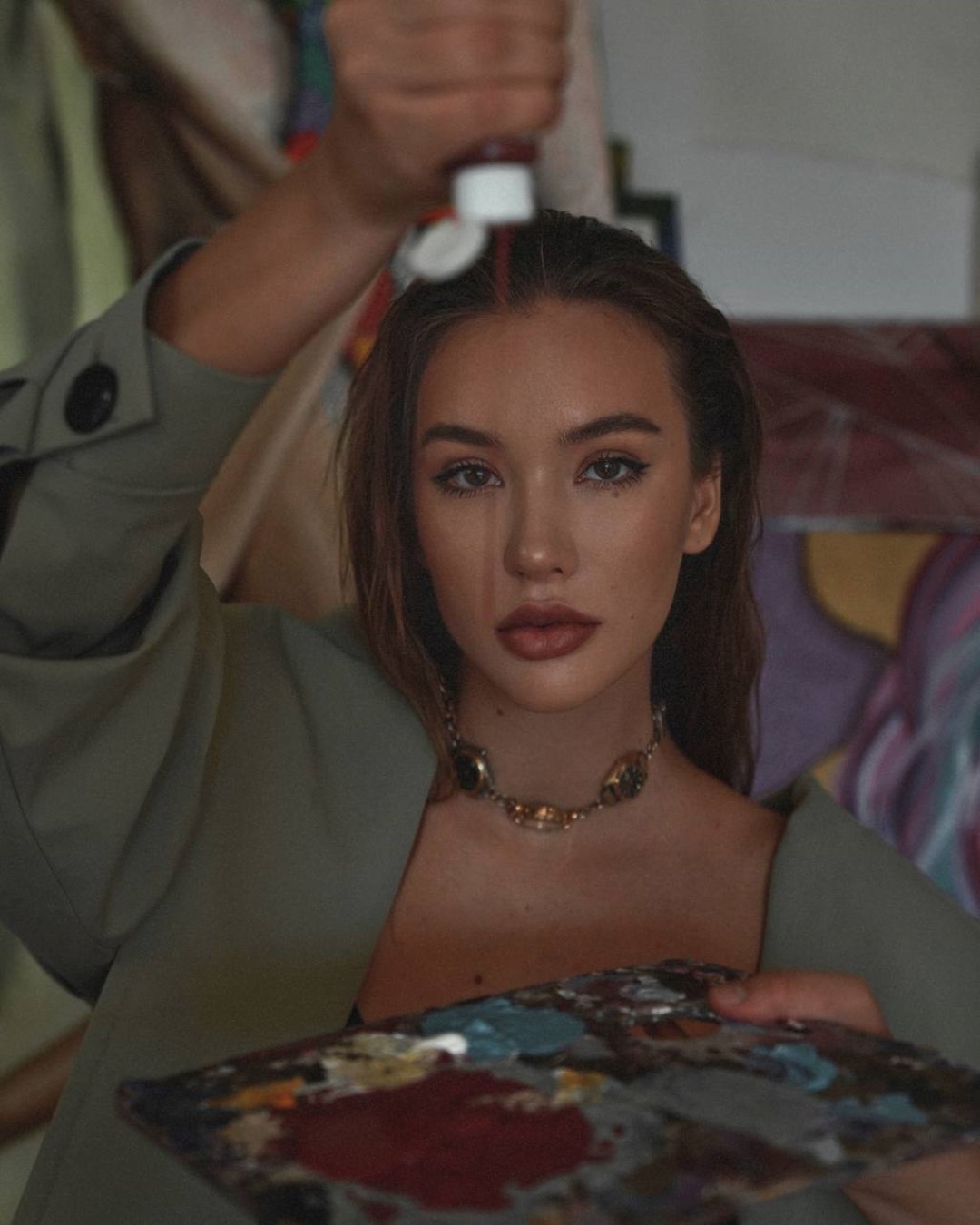 "With each painting, I tell a different story of my feelings, the people I meet, and the phrases I say. I take a portion of my life and soul and leave them on the canvas," OLY admits in her interview.
Creative and visionary artists can easily recognize the combination of certain colors and original patterns made in the author's technique.
OLY.B's canvases decorate the homes and places of celebrities and influencers.
Her favorite material is acrylics.
Two of her more well-known and prominent paintings are named "Pervaded" and "Jenga".
OLY. B is an innovative artist from Los Angeles. She combined several popular trends and created her unique style.
OLY. B paints with a closed plot but an open ending. The central image is a woman personifying unity. She is powerful, expressive, sensual, frank, and erotic. Wise as nature, naive as a child.
According to the author, all of her works are personal episodes, conveying not only a stunning picture but also the events she had experienced in her life.