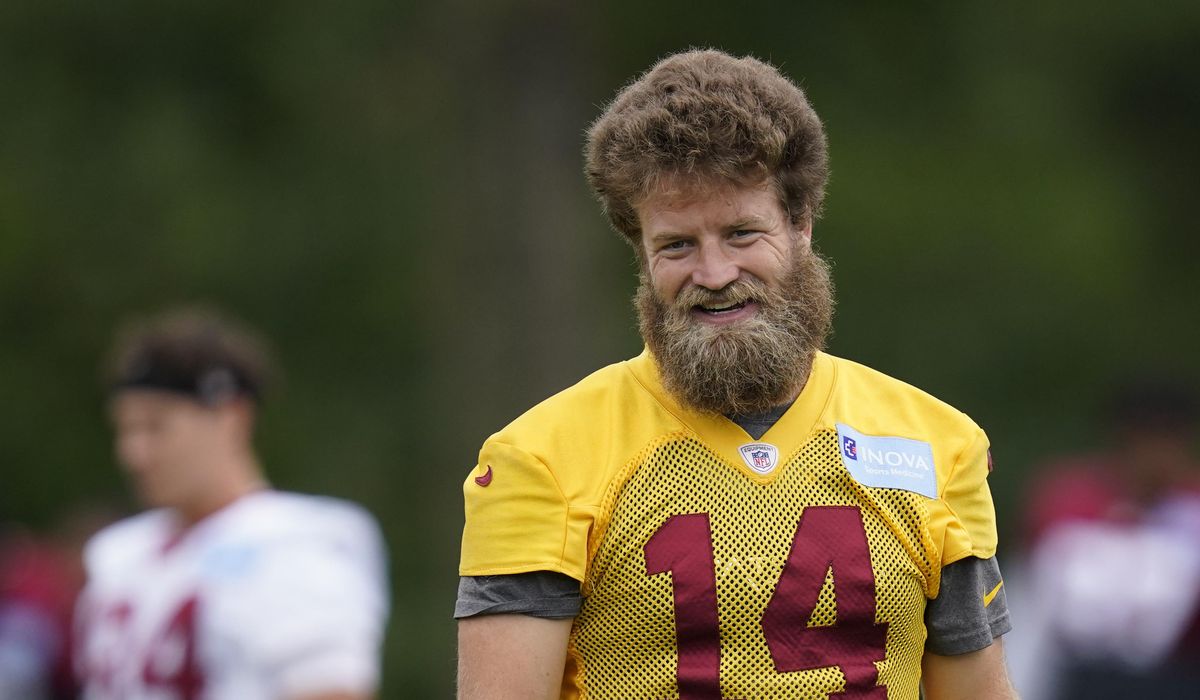 The pipeline of Washington quarterbacks becoming football analysts grew on Tuesday.
Amazon announced that former Commanders quarterback Ryan Fitzpatrick, who retired from football earlier this month, is joining Prime Video's "Thursday Night Football" broadcast as an analyst. Other Washington quarterbacks to hop in the studio as football analysts after their playing days include Robert Griffin III (ESPN), Alex Smith (ESPN) and Mark Sanchez (FOX).
"Thursday Night Football" will be on Amazon in 2022, and Fitzpatrick is joining former players Richard Sherman and Tony Gonzalez on the Jeff Bezos-owned desk for the broadcast's pregame, halftime and postgame coverage.
"Amazon jumped out at me," Fitzpatrick told the New York Post's Andrew Marchand. "In terms of it is something that's fresh and new. It just made a lot of sense of what I was trying to get into."
Fitzpatrick started only one game for Washington. Best known for his beard and his Ivy League degree from Harvard, the 39-year-old gunslinging journeyman was the starting quarterback in D.C. at the beginning of the 2021 season. But the 17-year veteran injured his hip in the first half of the first game of the season and later underwent season-ending hip surgery.