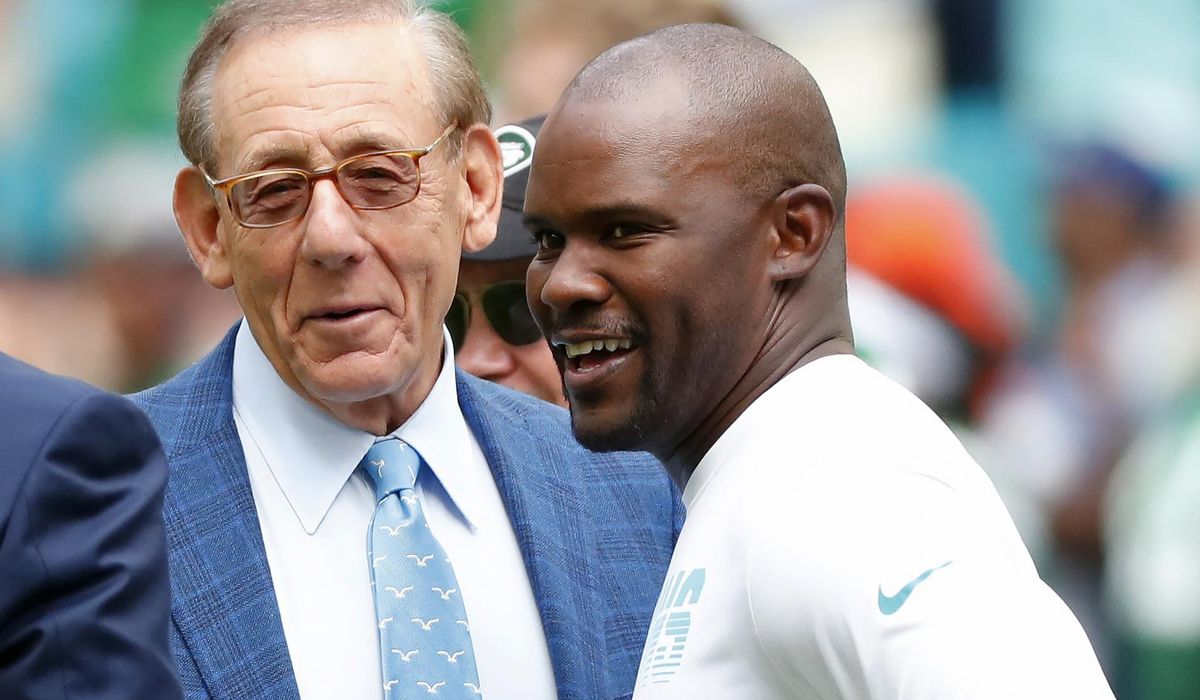 ESPN's Bomani Jones believes the NFL's hiring practices are a problem, and he said it's easy to determine who's to blame.
"White people."
Appearing on "The Dan Le Batard Show with Stugotz" on Wednesday, Jones was asked about Brian Flores' racial discrimination lawsuit and the allegation that NFL teams are doing "sham" interviews with Black coaching candidates.
"What changes here? What has to change? What can change? What won't change?" Le Batard asked Jones, who is Black.
"White people. I just don't know why people try to make this far more complex than it is," Jones said. "What's the problem? White people."
Jones then added the disclaimer that "not every single individual White person" is to blame for biased hiring practices in the NFL.
"But in the macro and the aggregate, who are the ones that are making these decisions? White people," Jones said. "Who are the ones that won't change their decision making? White people. Who are the ones that only do anything in a different way when it comes to these matters at the threat of litigation? White people."
"White people." – @bomani_jones
Full Interview Now Available #Youtube
➡️ https://t.co/V5cmCV2EsN
➡️ https://t.co/2MdaM3y5jA pic.twitter.com/YA46MIgfSF

— Dan Le Batard Show with Stugotz (@LeBatardShow) February 3, 2022
Flores, who was fired by Miami in January after back-to-back winning seasons, is suing the NFL, Giants, Dolphins and Broncos for racial discrimination. The lawsuit alleges that Dolphins owner Stephen Ross offered Flores monetary incentives to lose games in 2019 and that the Giants already settled on hiring Brian Daboll for their head coach opening before bringing Flores in for an interview, possibly to comply with the Rooney Rule.