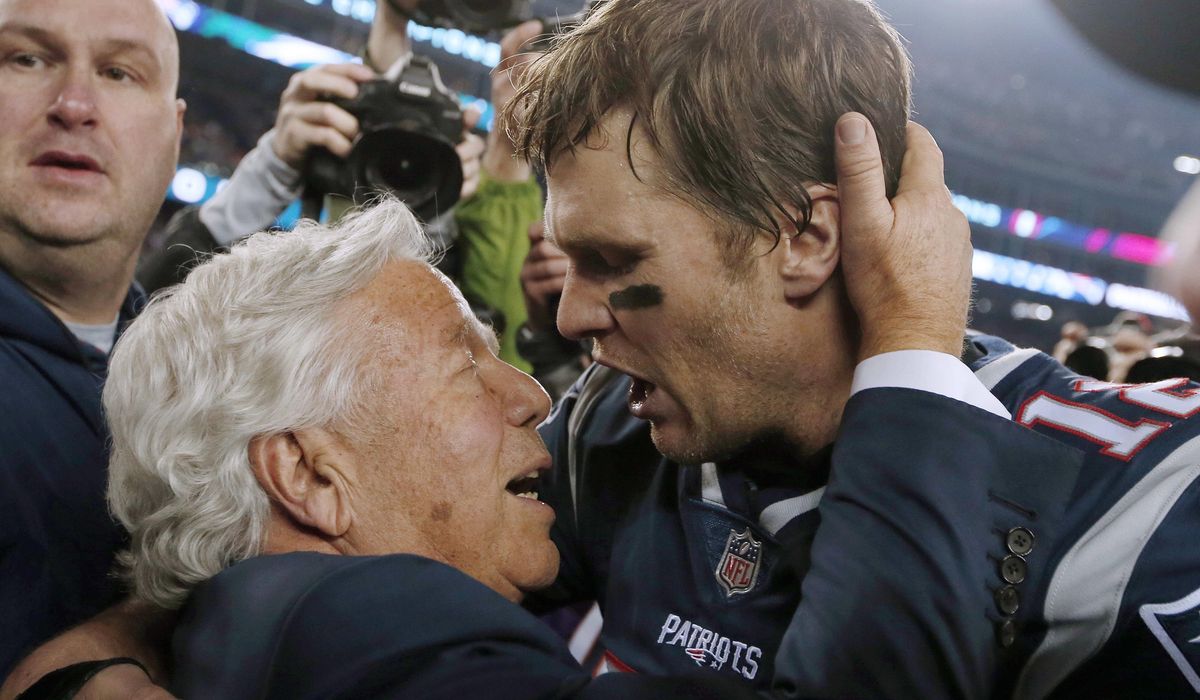 Tuesday was filled with praise for Tom Brady after the quarterback announced his retirement from the NFL in a long Instagram post. But at least one person in New England wasn't happy.
Patriots owner Robert Kraft was reportedly furious over Brady not mentioning the Patriots in his post. According to former Patriots linebacker Ted Johnson, Kraft threw a "temper tantrum" about Brady excluding any mention of New England, where he played 20 years and won six Super Bowls.
"It was an unpleasant day at the executive offices in Foxborough, and Robert Kraft initially when he first heard the news was very upset," Johnson said on NBC Sports' "Boston Sports Tonight."
"He was screaming and he was yelling and there was … a temper tantrum that he threw after he read this [Instagram] post. So, he was not happy about it."
While he didn't include any mention of the Patriots in his post, he did thank the team later in a tweet. He also had a goodbye message to New England in 2020 when he left to sign with the Buccaneers.
Publicly, though, Kraft released a statement on Tuesday congratulating Brady on his Hall of Fame-worthy career."
"Words cannot describe the feelings I have for Tom Brady, nor adequately express the gratitude my family, the New England Patriots and our fans have for Tom for all he did during his career," Kraft said in a statement. "A generation of football fans have grown up knowing only an NFL in which Tom Brady dominated."
Patriots coach Bill Belichick, who drafted Brady with the 199th pick in the 2000 NFL draft, released a statement congratulating the quarterback on Wednesday.
"I am privileged to have drafted and coached Tom Brady, the ultimate competitor and winner," Belichick said. "Tom's humble beginning in professional football ultimately ended with him becoming the best player in NFL history."